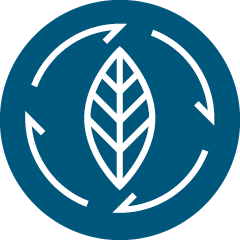 Enhanced protection and conservation of our water resources are priorities.
The strategic objective promotes continued investment and responsible management of Germantown's aquifer. Water resources include potable water, sanitary sewer and stormwater. Potable water is the City's greatest natural resource, and protection of the aquifer in terms of quality and quantity is critical. Collecting, transporting and treating sanitary sewer discharges are musts for the health of the City. Stormwater discharge clarity is critical to maintaining clean lakes and rivers. The unpolluted discharge into drain laterals and further into adjacent rivers and lakes is an inherent and legislated necessity.
Total coliforms
Description
Under the federal Clean Water Act, the U.S. Environmental Protection Agency (EPA) establishes Ambient Water Quality Criteria (AWQC) for bacteria to protect human health. Currently, the EPA uses Escherichia coli (E. coli) as an indicator of fecal contamination of receiving waters. These federal criteria state that for fresh waters designated for use as recreational waters, the mean over a year period should not exceed 40cfu/100 mg for E. coli.
Analysis
The Wolf River's total cfu/100mg for fiscal year 2023 was 64 cfu/100mg measured in Germantown (Lansdowne Park). Anything over 40 cfu/100mg is considered impaired. There are many factors that add to this number in the City that include agricultural uses to the east as well as domestic animal waste in the City. Germantown is one community within the Wolf River watershed that includes Collierville and Fayette County communities to the east. The City is working with other communities to reduce the rate of cfu/mg in the Wolf River watershed as a whole and the significant decrease over five years shows the effort is working.
Impact
The City has a moderate impact on this measure.
Turbidity
Description
Turbidity is the measure of clarity of a waterways in Germantown. In streams, erosion and other surface runoff can increase, which can result in harm to habitat areas for fish and other aquatic life. Sediment particles, for example, can provide attachment places for other pollutants, notably metals and bacteria. For this reason, turbidity readings can be used as an indicator of potential pollution in a water body. Turbidity is normally measured by an instrument called a Nephelometer. This instrument determines the scattering of light and is measured in standard Nephelometric Turbidity Units (NTU).
Analysis
Within the City the amount of TDS in streams/rivers should range from 50-250 mg/L depending on the time of year as noted in the quarterly changes on the graphs. Changes in the amount of TDS can be harmful to the health of watersheds within the City. Concentration of TDS that are too high or too low can limit the growth and may lead to the death of many aquatic organisms. One factor that can result in a low value for TDS is low precipitation. This causes less disturbance in streams/rivers. As a result, solids are not disturbed and introduced into the water. There was only a trace amount of precipitation for the 7 days previous to this data collection. The Wolf River at Germantown, TN river gauge also indicated that the Wolf River was below the median daily statistic around that time. These elements explain the drop in TDS for the Q1-FY24 data. The City is actively working to control run-off water and improve the natural areas within the City's stormwater system through stream/river bank stabilization repair projects.
Impact
The City has moderate impact on this measure.
Diversion of Debris from Stormwater System
Description:
As an on-going effort to improve and maximize the City's stormwater system, diversion of debris through contracted service providers and City staff is necessary for the conservation of natural resources.
Analysis:
There were 165 cubic yards of diverted waste collected in the first quarter from the monthly contract sweeping schedule. Commercial routes were swept 12 times, secondary routes one time, and primary routes three times. The quarterly targets were as anticipated because of the season. There were 490 cubic yards of debris collected by BrightView Landscaping Services from leaf and debris removal from landscaped beds. Street and drainage crews diverted 1,970 cubic yards of debris in the months of July, August, and September. The next citywide sweep will begin in November.

Attachment Legend
Impact:
The City has moderate impact on this measure.
Rate of change in aquifer level
Description
Germantown draws it water from the Memphis Sand Aquifer that is a shared resource of Arkansas, Mississippi and Tennessee. The level of the water table can naturally change over time due to changes in weather cycles and precipitation patterns. In addition, the pumping of wells can have a great deal of influence on water levels below ground, especially in the vicinity of the wells. If water is withdrawn from the ground at a faster rate than it is replenished, then the water table can become lower, resulting in a "cone of depression" around the well. It is expected that the aquifer will draw down during summer and early fall due to higher usage and drier conditions. Historically, the aquifer recovers nicely during the lower demand, higher rainfall months of winter and spring.
Measurements of both the Johnson Road and Southern Avenue monitoring wells are recorded as water depth to ground level. As water levels go down, the measurement of water depth to ground level will increase; as water levels go up, the measurement of water depth to ground level will decrease.
Analysis
Water Depth
| | | |
| --- | --- | --- |
| Month | Southern | Johnson |
| July | 155.19 | 98.27 |
| August | 156.08 | 99.58 |
| September | 156.32 | 102.33 |
Impact
The City has minimal impact on this measure.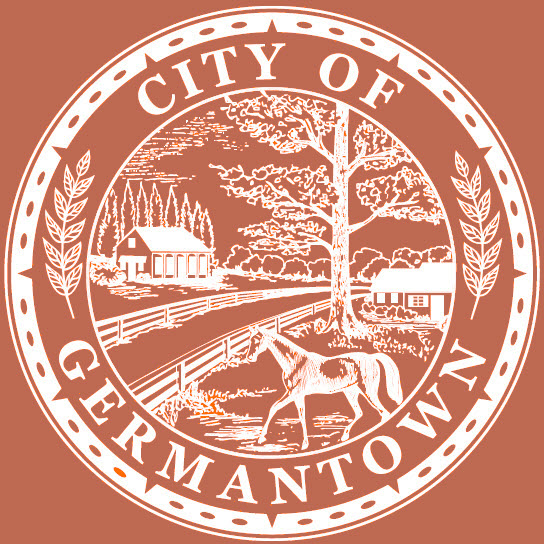 WWW.GERMANTOWN-TN.GOV
1930 SOUTH GERMANTOWN ROAD
GERMANTOWN, TN 38138 | (901) 757-7200
 
©2016 THE CITY OF GERMANTOWN. ALL RIGHTS RESERVED.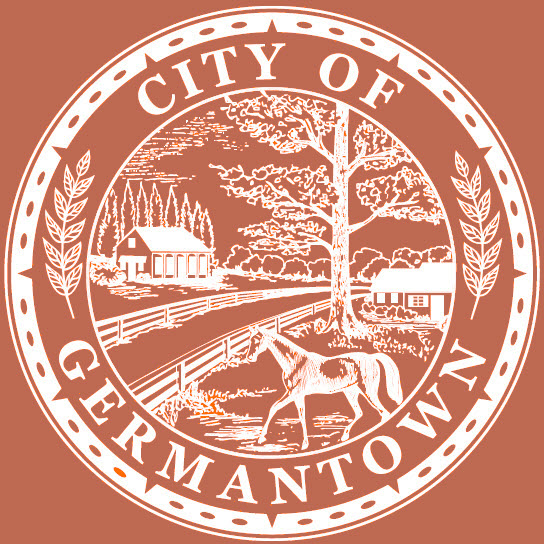 WWW.GERMANTOWN-TN.GOV
1930 SOUTH GERMANTOWN ROAD
GERMANTOWN, TN 38138 | (901) 757-7200
 
©2016 THE CITY OF GERMANTOWN. ALL RIGHTS RESERVED.