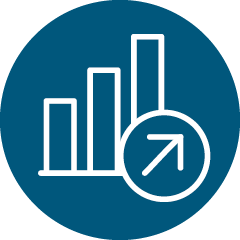 Economic Development practices support economic sustainability.
Germantown's approach to economic development strategically positions the City as a local and regional destination for medical, office, retail and service business. Economic development efforts directly impact the City's sustainability. This focus creates a sustainable economic base that provides opportunities for employment along with an affordable place to live. The City creates an enabling business climate through clear and transparent processes where businesses that align with community values thrive. City initiatives focus on retaining, expanding, growing and, lastly, attracting businesses. The City focuses on established targeted industry clusters including healthcare, medical devices, bioscience and technology, while also supporting those businesses that exemplify the overall character of the community.
Ratio of elastic tax revenue to total revenue
Description
The yields of elastic revenues are highly responsive to changes in the economic base and inflation. As the economic base expands or inflation goes up, elastic revenues rise in roughly proportional or greater amounts and vice versa. A good example is sales tax revenue, which increases during good economic periods with the increase in retail business and declines during poor times, even though the tax rate remains the same.
Analysis
Economic and Community Development and City Finance coordinate this data annually. Sales tax revenue is elastic and fluctuates with changes in the economy. As the economy improves, sales tax revenue will be more consistent and stable. However, the economy has numerous variables and moving parts that could cause a downturn including international events, new regulations, and consumer confidence. In fiscal year 2023, 41% of the total revenue were accounted for as elastic tax revenue. This is 5 percentage point over the City's target. While the ratio of elastic tax remains the same, the City has collected $9 million dollars more in elastic tax revenue in FY23 when comparing to FY22. The dollar amount for total elastic tax revenues in fiscal year 2023 is based of unaudited numbers.
Impact
The City has a moderate impact on this measure.
Unemployment rate
Description
The City of Germantown's unemployment rate is a measure of the prevalence of unemployment and it is calculated as a percentage by dividing the number of locally unemployed individuals by all individuals currently in the local labor force. During periods of recession, the local economy can experience a relatively high unemployment rate. During periods of expansion, local economies will experience lower unemployment rates.
Analysis
Germantown continues to see a positive trend in unemployment rate for the City. As more businesses enter the City this rate could continue to go down. An increase in the City's unemployment rate would illustrate local, regional and national weakening economic conditions and market forces outside of the City's control. The City's unemployment rate has remained under the target year after year. For the first quarter and beginning of fiscal year 2024, the unemployment rate saw a slight decrease to 2.8 %. This fluctuation could continue as the economy responds to inflation pressures and recovers from the COVID-19 pandemic.
Impact
The City has a moderate impact on this measure.
Business Growth Rate
Description
New business growth in the City is determined by the number of businesses that open in the City over time. As there are redevelopments and new developments within the City's key commercial areas, new opportunities will be provided for further expansion of this indicator.
Analysis
During the COVID-19 pandemic the City has focused on business retention and the needs of our existing businesses. New business growth has slowed, but is continuing to rise in the City as new developments and redevelopments take place in key commercial areas. There are several projects currently under construction and more in process of approvals. The current occupancy rates for retail spaces is also high (98%) which can limit new business starts. These numbers when viewed with the new businesses opening each quarter represent Germantown's strong climate for business recruitment and retention. As new space continues to be added to the existing inventory and new business growth remains static or goes down, the City will consider this as a warning trend and work to modify using enhanced recruitment efforts and development process improvements. In the first quarter of fiscal year 2024, there were 42 new business licenses issued.
Impact
The City has moderate impact on this measure.
Cost of living index
Description
Cost of living is the amount of money needed to sustain a certain level of living, including basic expenses such as housing, food, taxes and health care. Cost of living is often used to compare how expensive it is to live in one city versus another locale. The cost of living indices are based on a US average of 100. An amount below 100 means a community is less expensive than the US average. An amount above 100 means that a community is more expensive than the US average.
Analysis
With a cost of living index of staying at 109.5 for fiscal year 2023 the City of Germantown can be more expensive than other communities in the country; however, Germantown residents experience a high quality of life that sets the City apart. This includes quick response times for public safety, low vacancy rates for retail and office spaces, an award winning City parks system and an overall median housing value of over $1.1 billion.
Impact
The City has minimal impact on this measure.
Retail and Office Occupancy Rates
Description:
Commercial property use provides a measure of economic activity and economic capacity. As the vacancy rate drops additional commercial space may be necessary to capture economic activity.
Analysis:
Impact:
The City has limited impact on this measure
Occupancy Tax Revenue
Description:
The occupancy tax, also known as the hotel/motel tax, is a tax imposed by local governments on the privilege of occupancy in any hotel or similar place that provides accommodations for transients.
Analysis:
The City's appeal as a destination for safe and secure lodging in the area is illustrated through the continued growth of this tax and the high occupancy rates of our hotels. In the 1st quarter of fiscal year 2024, $426,192 in occupancy tax has been collected. Compared to the 1st quarter of 2023, this is an increase of $35,514 or 9%.
Impact:
The City has moderate impact on this measure.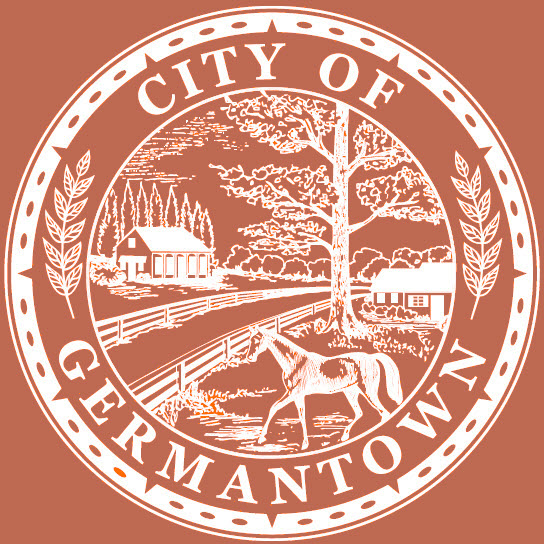 WWW.GERMANTOWN-TN.GOV
1930 SOUTH GERMANTOWN ROAD
GERMANTOWN, TN 38138 | (901) 757-7200
 
©2016 THE CITY OF GERMANTOWN. ALL RIGHTS RESERVED.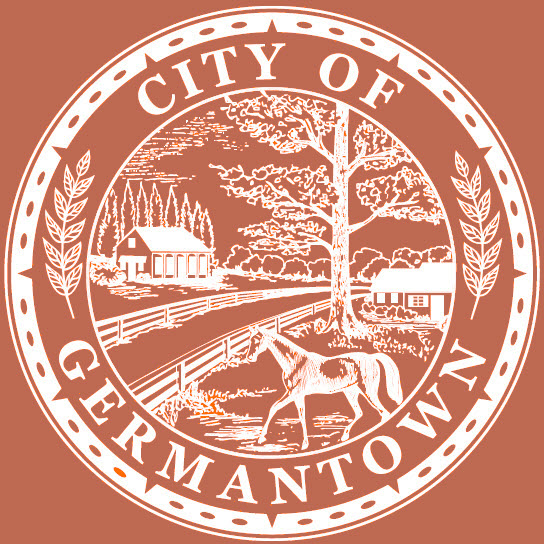 WWW.GERMANTOWN-TN.GOV
1930 SOUTH GERMANTOWN ROAD
GERMANTOWN, TN 38138 | (901) 757-7200
 
©2016 THE CITY OF GERMANTOWN. ALL RIGHTS RESERVED.