Exceptional gathering places encourage engagement among residents and visitors.
Placemaking inspires people to collectively reimagine and reinvent public spaces as the heart of the places they share. More than just promoting better urban design, placemaking facilitates creative patterns of use, paying particular attention to the physical, cultural and social identities that define a place and support its ongoing evolution. By studying the City's spaces and researching national successes, coupled with a well-structured marketing communications plan, Germantown can be the home of unique and innovative spaces.
Livability Indicators
| | | |
| --- | --- | --- |
| Resident Attachment to Community | FY17 | FY18 |
| Capacity of Homeownership | 86% | 89% |
| *Proportion of housing units owner occupied | 86.70% | 86.70% |
| *Proportion of housing occupied | 96% | 96% |
| *Election turnout rate | 59% | 59% |
| Net Promoter Score | 76.00 | 71.00 |
| Quality of Life | | |
| Average commute time | 20.13 | 20.40 |
| *Retail and services establishments per 1,000 population | 9.42 | 9.42 |
| Economic Conditions | | |
| Median household income | $114,353.00 | $119,249.00 |
| Active business addresses | 1,438.00 | 1,491.00 |
| *Income Diversity: | | |
| Retirement Income | 21.60% | 21.60% |
| Public Assistance Income | 0.61% | 0.61% |
| Social Security Income | 32.06% | 32.06% |
| Interest, Dividends, or Net Rental Income | 43.57% | 43.57% |
Description
This strategic objective has as its focus the use of placemaking to create new and exciting facilities and spaces within the public realm and improve the livability of the City. Action plans over the next five years include a branding campaign and the implementation of the streetscape plan. Key indicators in this area have been reengineered to include three indicators of livability: residents' attachment to community, quality of life and economic conditions.
Analysis
The data for this measure is various information gathered within each department as well as online resources such as the Census Bureau. An annual review of these indicators and any negative trends can have an impact on the City's overall livability. The City's placemaking efforts are not the only cause for changes in this data. However, such changes will be examined in combination with specific projects and enhancements to better understand the placemaking effect. In fiscal year 2018, each indicator showed a positive trend which plays a role in citizen satisfaction with the Central Business District contribution to quality of life.
*Due to other resources, such as the Census, data not being captured annually, some measures have remained the same as they were in fiscal year 2017. Furthermore, the election turnout rate will be updated in the 3rd quarter of fiscal year 2019 following the November election.
Impact
The City has minimal impact on this measure.
Satisfaction with top five most important City functions
Description
In 2016, survey respondents were asked to rate the importance of City functions from a list of 19 services or programs provided by the City. They were also asked to report how satisfied they are with these services and programs. Of the top 5 most important services, the City received an overall satisfaction score for those services.
Analysis
In the fiscal year 2018 community survey, the top 6 (two city functions tied at 5th) most important city functions were police services, fire services, ambulance and EMS services, maintaining streets, maintaining traffic flow and Emergency Preparedness tied at number 5 as high importance for the residents in Germantown. For those services, the overall satisfaction was 83.17%. Although there has been a slight decrease in this measure compared to last year, the City is still seeing improvements in the areas of public safety and street maintenance.
Impact
The City has high impact on this measure.
Satisfaction with Germantown as a place to live
Description
Percent of respondents indicating Germantown as good/excellent as a place to live based on results from the City's annual community survey.
Analysis
Since 2013, Germantown residents have consistently rated the City of Germantown as an excellent or good place to live by a great majority of survey respondents. In fiscal year 2018, the trend continued with 97% indicating that Germantown is an excellent or a good place to live. This shows that residents who participated in the citizen survey feel that Germantown is overall a good place to live and is heading in the right direction. Furthermore, 76% of residents who completed the survey have lived in Germantown for 10 or more years, 91% see themselves living in Germantown five years into the future, and 83% plan on retiring or have already retired in Germantown.
Impact
The City has moderate impact on this measure.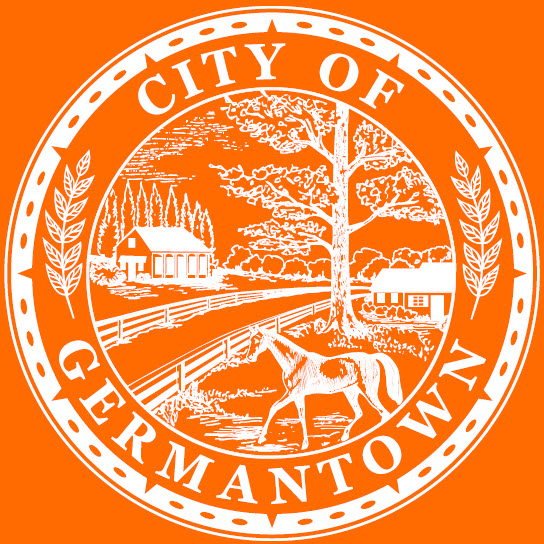 WWW.GERMANTOWN-TN.GOV
1930 SOUTH GERMANTOWN ROAD
GERMANTOWN, TN 38138 | (901) 757-7200
 
©2016 THE CITY OF GERMANTOWN. ALL RIGHTS RESERVED.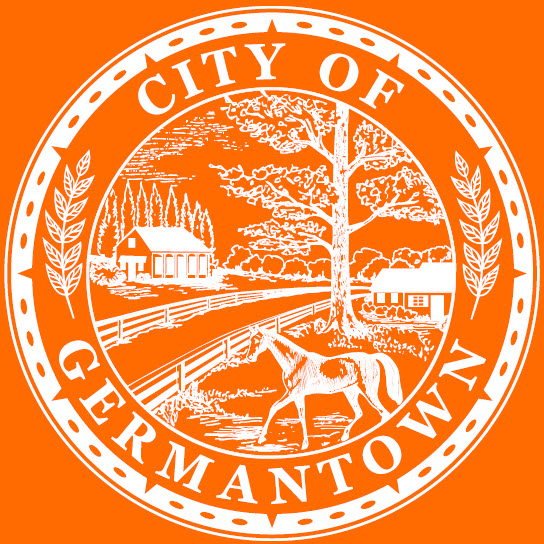 WWW.GERMANTOWN-TN.GOV
1930 SOUTH GERMANTOWN ROAD
GERMANTOWN, TN 38138 | (901) 757-7200
 
©2016 THE CITY OF GERMANTOWN. ALL RIGHTS RESERVED.